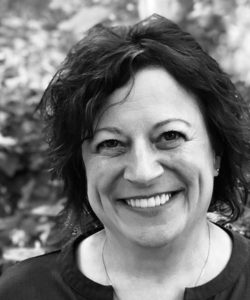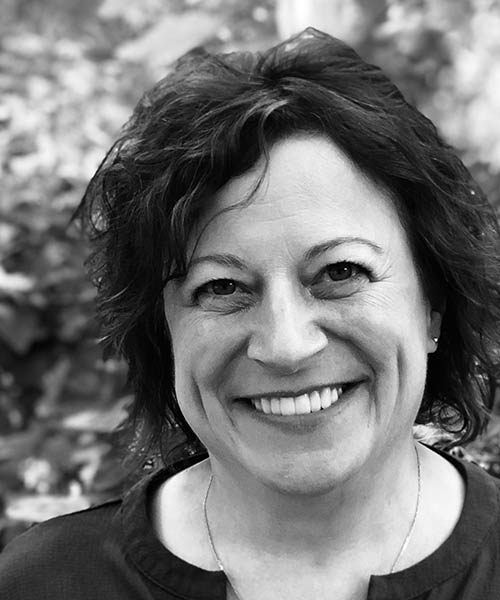 CHIEF EXECUTIVE OFFICER
Susan (Sue) Swindeman, OTR/L has served numerous children with a variety of diagnoses since 1984. She opened Wee Care Therapy in 1994. She has advanced training in a variety of areas including, but not limited to sensory integration (certified), Interactive Metronome (certified), neurodevelopmental treatment (8-week Bobath training), craniosacral therapy, myofascial release and therapeutic listening. She believes that continuing education and advanced training are vital to the development of therapy skills. She is certified by the National Board for Certification in Occupational Therapy and certified in CPR. Sue also presents continuing education seminars internationally. She co-authored books (available through Wee Care Therapy) that offer over-the-counter, user friendly sensory strategies for home, daycare, and preschool called: Tools for Tots: Sensory Strategies for Toddlers and Preschoolers and Tools for Infants: Sensory-Based Strategies for Parents, Caregivers, and Early Intervention Providers. Sue believes that family involvement and team communication are critical to the therapy process!
CLINICAL MANAGER
Toni Alexeychuk, PT obtained a Master of Science degree in Physical Therapy from Clarke College in 1998, after earning a Bachelor of Human Health Sciences in 1997. She has been a pediatric physical therapist since then, specializing in early intervention. She also has worked in outpatient clinics and schools. Toni has training in myofascial release, kineisotaping, handling and sensory-based strategies. She enjoys working closely with orthotists, DME suppliers, therapists and family members. Toni has served children with diagnoses such as prematurity, neurological disorders, cerebral palsy, torticollis, plagiocephaly, sensory processing disorder, Down syndrome and other genetic and developmental disorders. She is CPR certified, and comfortable with children who have G-tubes, ventilators, and tracheostomies. She devotes her "spare time," as a girl scout troopleader. Toni has two children of her own and values the importance of family involvement. She looks forward to involving you in your child's developmental journey!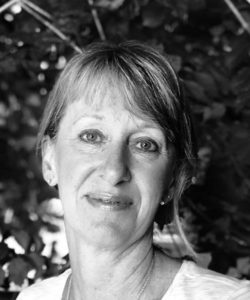 PRACTICE MANAGER
Michele (Shelly) Barrett is professional & optimistic. She has decades of administrative and customer service experience. She also has personal experience as a small business owner of a restaurant and realizes the struggles that small businesses face. She is an excellent multitasker who has specialized training in Microsoft Office, Medisoft, Practice Perfect, QuickBooks, and medical billing and coding. She held three different office positions within the first year of hire, requiring a high amount of organization, prioritizing and training. She is an accomplished practice manager and is responsible for numerous important daily company functions. She is certified in CPR. Shelly is a dedicated wife and mother of three. She has exceptional interpersonal skills and is a natural "people person." Her friendliness and empathy with both clients and coworkers make her highly approachable. In her "spare" time, she enjoys cooking, traveling, boating and being active outdoors. Shelly puts customer service first and looks forward to helping you and your family with your services at Wee Care Therapy!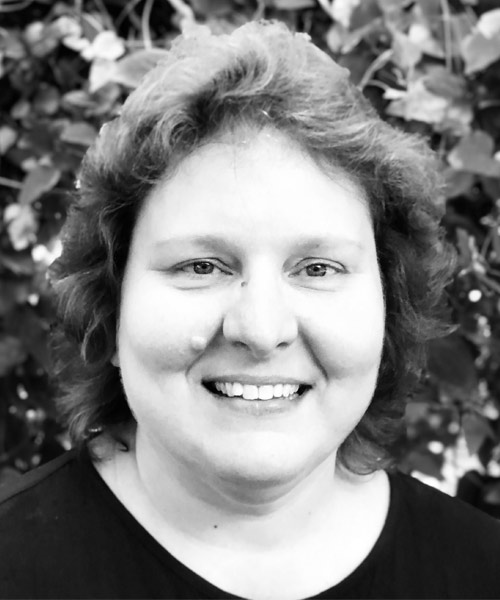 OFFICE COORDINATOR
Christine (Chris) Peach joins our team with a wide array of administrative skills in an unassuming, professional manner. Her experience includes working as an auditor, front desk receptionist, production manufacturer, dispatcher and recruiter. She is skilled in running statistical reports, working front desks, booking reservations, recruiting, hiring, training and scheduling. She is certified in CPR. Chris volunteers her astute administrative skills at the parish where her husband is pastor. She takes pride in her grown children and young grandchildren. She enjoys spending time with her family, sharing photos and stories, and spending time outdoors. She is excited to share her skills in helping us "behind the scenes" so that our children can be served in an organized and efficient manner!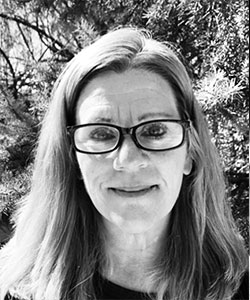 ADMINISTRATIVE ASSISTANT
Aimee Vlasaty is a jack-of-all-trades, bringing years of experience in administration, customer service, and caregiving under her belt. She graduated from Mother McAuley Liberal Arts High School in 1987 and has explored many career opportunities since. After having two children and three stepchildren of her own, she became certified as a school bus driver where she developed a passion for entertaining and caring for children. In addition to her own children, she fosters a wonderful teenage girl who loves shopping and hanging out with her friends. Aimee has friends and family in her extended circle, who have been diagnosed with autism and Down syndrome. Aimee prides herself on being adventurous, a good listener, and an explorative learner. She has recently taken up painting and founded a weekly book-club-turned-life-gossip-session via Zoom with women from around the globe. She plans to bring her creativity, active listening skills, and organization to the team at Wee Care Therapy!